3 bd | 2 bths | 1,782sq. ft.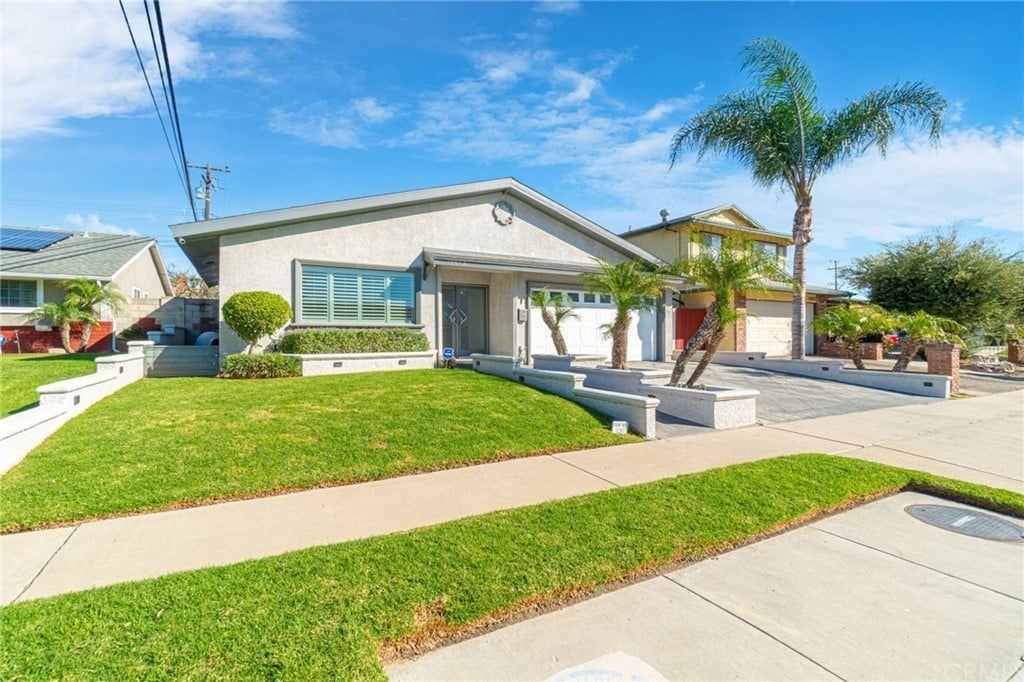 Newly remodeled kitchen with granite countertops, recessed lighting and new interior paint throughout. Kitchen appliances are included. The gorgeous 100 gallon fish tank will leave you speechless as well as the beautifully remodeled bathrooms. The spacious family room leads to the backyard where family and friends will spend countless hours enjoying the stunning in-ground jacuzzi and immaculate 6 hole putting green. Easily accessible to 405 and 91 Freeways, you are close to the new SoFi Stadium, great schools, restaurants and retail shopping
What are you renting?
Entire Place
Unit Amenities
Air Conditioning, Cable Ready, Ceiling Fans, Fireplace, Framed Mirrors, Handrails, Heating, Intercom, Satellite TV, Smoke Free, Sprinkler System, Trash Compactor, Tub/Shower, Washer/Dryer, Washer/Dryer Hookup, Wheelchair Accessible (Rooms), Wi-Fi
Safety amenities
Smoke detector, First aid kit, Fire extinguisher
Included Essentials
Breakfast, coffee, tea, Bed sheets, Hair dryer, Pillows, Shampoo, Soap, Toilet paper, Towels
Utilities Included
Electricity, Trash, Water
Pets
Cats ok, Small dogs ok, Large dogs ok
You agree to Rent Ruby's Terms of Use & Privacy Policy. By choosing to contact a property, you also agree that Rent Ruby, landlords, and property managers may call or text you about any inquiries you submit through our services, which may involve use of automated means and prerecorded/artificial voices. You don't need to consent as a condition of renting any property, or buying any other goods or services. Message/data rates may apply.