2 bd | 1 bths | 1,027sq. ft.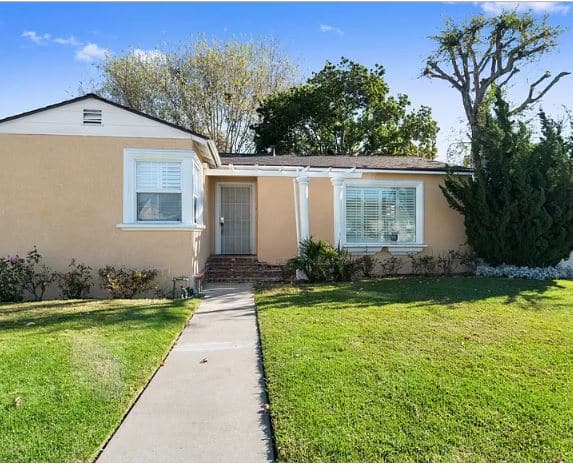 In the residential flats of Long Beach, just minutes away from Cherry Ave where you'll find all the main attractions, is a 1,027 sqft, 2-bedroom, 1-bathroom single family home, move in ready and looking for the next best match. This starter home is the perfect little space for any kind of buyer with lots to offer. A manicured lawn that surrounds a paved walkway leads to the front door of the home and upon entering you are greeted with walnut toned original wood flooring throughout.
Lease Duration
Monthly, 1 year
What are you renting?
Entire Place
What spaces can guests use?
Kitchen, Laundry – washer, Parking, Gym
Unit Amenities
Cable Ready, Ceiling Fans, Double Vanities, Fireplace, Framed Mirrors, Handrails, Heating, High Speed Internet Access, Intercom, Satellite TV, Security System, Smoke Free, Sprinkler System, Storage Units, Surround Sound, Trash Compactor, Tub/Shower, Vacuum System, Washer/Dryer, Washer/Dryer Hookup, Wheelchair Accessible (Rooms), Wi-Fi
Utilities Included
Electricity, Gas, Gardener, HOA Fees, Maid Service, Roku/Firestick, Sewer, Trash, Water, Wifi, Air Conditioning, Cable
Long Beach, California 90807
You agree to Rent Ruby's Terms of Use & Privacy Policy. By choosing to contact a property, you also agree that Rent Ruby, landlords, and property managers may call or text you about any inquiries you submit through our services, which may involve use of automated means and prerecorded/artificial voices. You don't need to consent as a condition of renting any property, or buying any other goods or services. Message/data rates may apply.